OVR oil recycling systems are designed to remove solids, water and other contaminants from industrial oil waste streams.
OVR reycling systems can:
Typical oils that can be recycled are: hydraulic oils, heat transfer oils, cutting oils, electrical gear oils, vacuum pump oils, draw – roll oils, lubricating oils, castor oils, quench oils, turbine oils, synthetic oils, and more.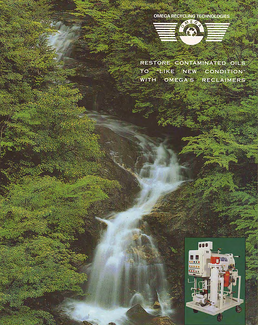 Available Options:

OVR models are tailored to meet your requirements and integrate as seamlessly as possible into your production process. Contact us to discuss your specific needs or to obtain more details on equipment specifications.
Restore contaminated oil to 'like-new' condition with our OVR-6 unit, without removing any inhibitors or alterating the original state of the oil. Click here to learn more.