Recycling Solvents Used In Processing Medical Cannabis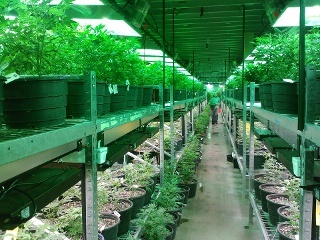 If you are starting out (or established) in the legal cannabis industry, you are probably aware that the solvents used in the extraction process can be pricey. With business and political interests rising in this industry, the production demand will only grow. As someone navigating new legislation, regulations, and standards, you will probably not want to be incurring unnecessary costs on chemical solvents that you could be recycling and reusing. By using our solvent recycling & recovery equipment, you can actually reduce your solvent purchases by as much as 95%, as well as dramatically reduce your hazardous waste.
Many of the solvents used in the extraction process such as butane, propane, hexane, isopropyl alcohol and ethanol can be recycled and re-used using Maratek's Solvent Saver Batch (SSB) solvent recycling & recovery equipment. The SSB unit processes waste solvent using batch solvent distillation methods and operates one cycle at a time. Polluted waste solvent streams can be recycled efficiently and economically using the Maratek SSB 8, 16, 32 and 55-gallon solvent recyclers. Below we've outlined some of the benefits and features of our equipment.
Ease of Use
We have designed our solvent recycling & recovery units to require little to no manual labor. The unique tilting feature in the larger Solvent Saver models prevents the user from exerting any force when removing the waste bags – they will simply slide out as the unit tilts. There are also optional features that make the Solvent Saver models even easier to operate. For example, the autofill and automatic sludge discharge features require no bags, as the machine automatically turns on/off, pumps in the waste solvent, and discharges the waste sludge. The scraper removes any sludge build-up inside the machine, allowing the unit to be extremely user-friendly and easy to operate.
Safety
As a legal cannabis grow-op, you must follow strict safety regulations. At Maratek, we take safety very seriously and are always up-to-date on ensuring our units exceed all governing North American safety guidelines. The units are third party MET-lab certified to be explosion-proof (Class I Division I Group D).
How does it work?
Solvent recycling separates solvents using the proven process of distillation. The process is initiated by feeding the waste into the distillation vessel that is fitted with a heating jacket of thermal oil. The thermal oil is heated by one or more electric heaters which brings each individual component in the waste solvent to its boiling point. Pure solvent vapors are then channeled to an air cooled condenser, where it cools into its liquid form. It is then directed to the clean solvent collection drums, where it can be re-used.
It's clear that anyone with a legal cannabis grow-op should be recycling their solvents, and Maratek's solvent recycling equipment will allow you to experience these benefits:
Saves money

Saves time

Less hazardous waste

Little to no manual labour required

Safe, complies with standards and regulations

Efficient, eco-friendly

Maratek - We're Specialists in Recycling and Disposing of Liquid Waste
If you believe your waste stream is out of the ordinary, there is no need to worry. Maratek Environmental provides laboratory testing for determining the best solution for handling your waste stream.
Recycling & recovery solutions may provide you with re-usable liquids saving your business substantially on materials used in your processes.
If recycling/recovery is not an option we have the experience and equipment to safely handle all kinds of industrial and manufacturing liquid waste streams.
Contact us today and we'll be pleased to call you back and help you towards establishing a safe, reliable, and environmentally friendly solution for your liquid waste streams