Maratek and The Hash Corporation Design "Custom Bubble Hash System"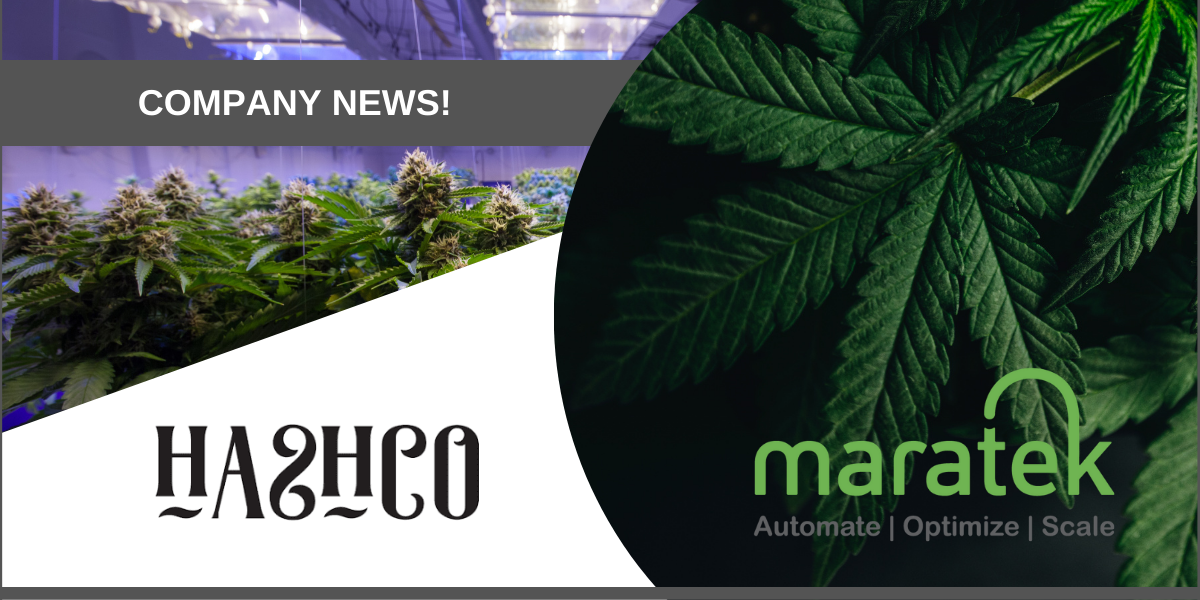 Maratek is pleased to announce that it has designed a custom-engineered system for making isolation bubble hash - known as the Custom Bubble Hash System - in collaboration with the Hash Corporation.
The Custom Bubble Hash System was designed by Maratek and The Hash Corporation (HashCo) to enable HashCo - a business focusing on the production of hashish and other premium cannabis products using the adaption of old-world traditions - to produce a wide range of bubble hash products of high quality, but also at a level of scale that is expected to lower per-unit costs and increase gross margins.
Speaking of the new system, Kyle Georges, Vice President of Sales and Business Development at Maratek, commented: "Maratek develops solutions for the Cannabis & Hemp market by working together with our clients to develop the ideal solutions to their problems.
"HashCo was the ideal partner for Maratek here, with their depth of knowledge around cannabis and hash products, as well as their team's desire to work with us to develop their ideal Bubble Hash Solution."
Based in Bolton, Ontario, Maratek is a market leader in professionally-engineered solvent recycling and cannabis and hemp extraction technologies. On our most recent projects, we've used technologies that do not require the use of solvents, and instead use water extract.
With the Bubble Hash System now in place, The Hash Corporation can advance the development of its new HashCo-branded SKUs and white-label products for the Canadian adult-use recreational cannabis market. With a solventless water extraction system, HashCo is able to provide economical solutions while still remaining environmentally friendly.
"The design, and installation of the Custom Bubble Hash System is a significant milestone for our company as it provides a competitive advantage for HashCo that is not possessed by anyone else in our industry," said Chris Savoie, the Chief Executive Officer and Director of HashCo. "HashCo is now strongly positioned to execute on its goal of safely delivering authentic hashish experiences crafted to modern standards and regulations."
"I would like to thank Maratek for collaborating with us on the design and fabrication of the Custom Bubble Hash System and I appreciate their professional and innovative approach along the way. I am optimistic that our unique Custom Bubble Hash System will attract interest from other companies in the rapidly growing global cannabis industry and that HashCo will be able to earn royalties from Maratek's facilitation of those expected inquiries," added Mr. Savoie.
Are you interested in learning more about the Custom Bubble Hash System or Maratek's professionally-designed cannabis extraction products? Get in touch with our team today.