Maratek Environmental's drum waste disposal services ensures we take care of your drum waste in a cost effective and safe manner.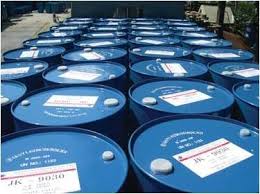 We can look after hazardous or non-hazardous containerized waste ranging from a few ounces, to 55-gallon drums, and up to cubic yard size containers.
We will efficiently collect and properly dispose of your drum waste using our Bolton, Ontario plant disposal services.
We work with hundreds of large and small quantity drum waste generators across Ontario. We offer regular drum waste pickups to ensure you ship within your regulatory guidelines and stay in compliance.
Maratek offers a simple drum waste handling process.
Online waste profiling
Extensive recycling, treatment and disposal options
Cost effective
Minimized liability and risk
Maratek Environmental Waste Management Service Area covers all of South and Central Ontario, and parts of Quebec.
Specific areas where Maratek Environmental waste management services are able to pick-up hazourdous waste, solvents, liquid waste and chemical waste include cities such as: Toronto, Montreal, Ottawa, Hull, Windsor, Guelph, Kingston, London, Kitchener, Newmarket, Owen Sound, Hamilton, Orillia, Niagara Falls, Chatham, Sarnia, Detroit, Owen Sound, Collingwood, Barrie, Midland, Orillia, Gravenhurst, Mississauga, Fort Erie, Peterborogh, Kingston, Kenora, Brockville, Pickering, Ajax, Oshawa, Oakville, Burlington and many more.
Additional Information About Maratek Waste Management Services Can be Found in the Links Below:
Waste Management Classes Handled