Did you know
Maratek Environmental is one of only two silver certified refiners in Canada?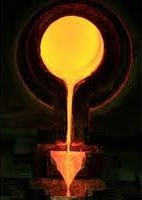 Maratek processes and refines a wide variety of silver bearing materials. Silver is refined to a purity of 99.9% which is subsequently used in alloys or the production of silver bars.
Recovered silver metal is returned to the customer in bars, alloys or is purchased outright by Maratek.
We offer competitive pricing for our silver refining and silver recycling services, with prompt payment terms for silver waste and unwanted silver products that might need silver recovery or silver recycling.
When your silver is received at our silver refinery, located North of Toronto, it is digitally recorded, reviewed and logged into our detailed refining database, to maximize your silver yield and return, while keeping you in complete silver compliance.
We will work with you to deliver the best silver prices from our silver refinery. We offer a secure process, and if required, we can document and report all our silver handling and silver processing, to ensure you get the highest return with 100% honesty and integrity.
We also offer alternative payment plans to suite your needs, or if required, a guaranteed silver payment program.
Check Out Our Maratek Silver Recovery and Silver Recycling Program -MaraCare
Silver Refining and Recovery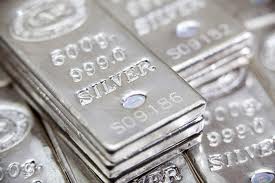 Maratek refines electrolytic silver flake, recovered from used fixer solutions, scrap film and paper from photographic and radiographic industries.
We buy in any QUANTITY ... scrap film (X-ray film, industrial / NDT X-ray, C41, news/black litho, cini film, litho film, general photographic film waste etc.)
We also buy Silver Bromide, Silver Chloride, Silver Resins, Silver Amalgam, and any types of silver waste for silver recycling and silver recovery.
Silver Metallic Scrap
We refine a variety of silver bearing materials such as electrical contacts, silver batteries, silver bearings, brazing alloys and sterling silver items.
Low Grade Silver Materials
We custom process quantities of low grade silver or precious metal bearing materials. These include liquid waste, electronic materials (printed circuit boards), slags and mining concentrates.
Maratek Environmental is a certified silver refiner. We are 100% compliant with all silver environmental regulations applying to the treatment of silver waste, silver refining, silver recovery and silver recycling.