Solvent Recycling Units: Solvent Saver – Engineered (SSE)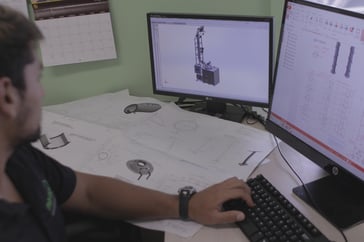 Maratek's team of engineers use a variety of tools to properly test, assess, design and implement engineered to order on-site recycling units. These units are tailored to be compatable with the chemicals that are to be recycled.
Our team will determine the appropriate method of separation – including all of the features that will make recycling automatic, user friendly, and highly efficient. Our engineers use the latest in precise software such as Solidworks and Hysis to guarantee the best results.
Some of the features include specialized fractionation columns, membrane evaporation, scrapers, and absorption towers. Depending on the chemical to be recycled, Maratek will properly retrofit a solution to enable you to complete on‐site recycling, which will ultimately save money, time, and help the environment.