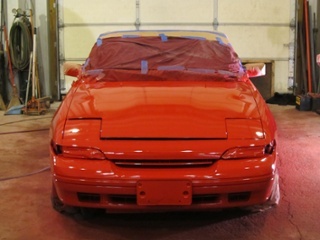 Automotive finishing shops are often stuck with solvents and residual paints around their shop, but owners can save a significant amount of money by recycling these products on site.
On-site recycling could reduce an automotive finishing company's solvent purchases by as much as 95 per cent, as well as dramatically reducing hazardous waste levels in the shop. According to the Department of Toxic Substances Control, automotive finishing shops in California reduced their solvent purchases by as much as 80 per cent by recycling on site.
Used solvent and paint waste is often the largest waste stream inside an automotive finishing shop, but it can be recycled by either shipping it off to an off-site recycling facility or by recycling the waste on site.