Changing Perspective: Seeing the Value in Your Solvent Waste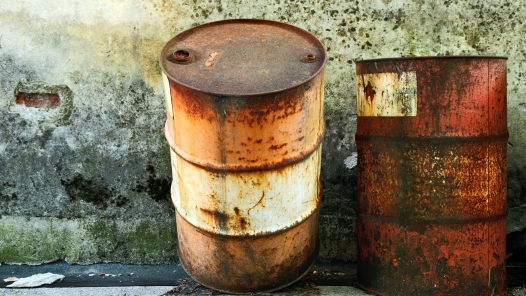 For so long, many companies have treated their used solvent and chemicals as waste. But what if you found out that you were simply throwing away something that still had great value? These companies find themselves in a situation where they are paying large amounts of money to throw away what they have long considered to be irrecoverable waste - contributing to greenhouse gas emissions and other harmful VOC's in the process of disposal.
Waste becomes valuable once you have the knowledge and the tools to recover what was once a clean usable solvent. This solvent waste is simply contaminated, and modern technology has the ability to remove the contaminates. If properly and efficiently done, the solvents can be recovered to their virgin state - and sometimes, depending on the waste, even become cleaner and clearer than the original solvent was in the first place.
Changing the way you view your solvent and chemical hazardous waste can affect your bottom line. You can not only save money on disposal, but by recycling the waste you can spend less on new solvents as well.
Saving money isn't the only impact that recycling your waste has. The environmental damage done by the disposal of hazardous wastes including incineration and filling landfills is immeasurable. A company generating large amounts of hazardous waste, only do dispose of them is directly contributing to environmental degradation and climate change. By changing how you view your waste, and using equipment like Maratek's Solvent Saver, you can be a part of the movement to protect our environment and the precious and limited natural resources we have left.
Maratek's Solutions
There are a variety of systems available, from batch loading equipment to fully automated processes. Multiple solvent types can also be recycled in one system by using certain processes such as as fractional distillation.
Our Solvent Recycling equipment is also available on
a rental plan
, with no contracts or upfront costs. Our rentals are on a fixed monthly rental fee which is guaranteed to save you at least 50% of your overall waste costs. You can also lease, rent-to-own or purchase the machines outright, making it as easy as possible for you to start saving money.
Maratek can help you implement and integrate a recycling plan, and offer continued support. If you have questions you can
contact us here,
or visit our
FAQ page
to learn more.
About Maratek Environmental
Maratek Environmental Inc. is an Ontario-based (Bolton, ON) company specializing in solvent recovery and wastewater recycling/treatment solutions. Established 40 years ago, the company now serves the global market in selling solvent recycling equipment as well as providing on-site liquid solvent recycling at its own facility. Its state-of-the art waste processing facility is licensed by the Ontario Ministry of the Environment and conforms to the stringent standards necessary to operate a hazardous liquid waste recycling and disposal site.