A Comprehensive 4-Step Guide to In-House Solvent Waste Recycling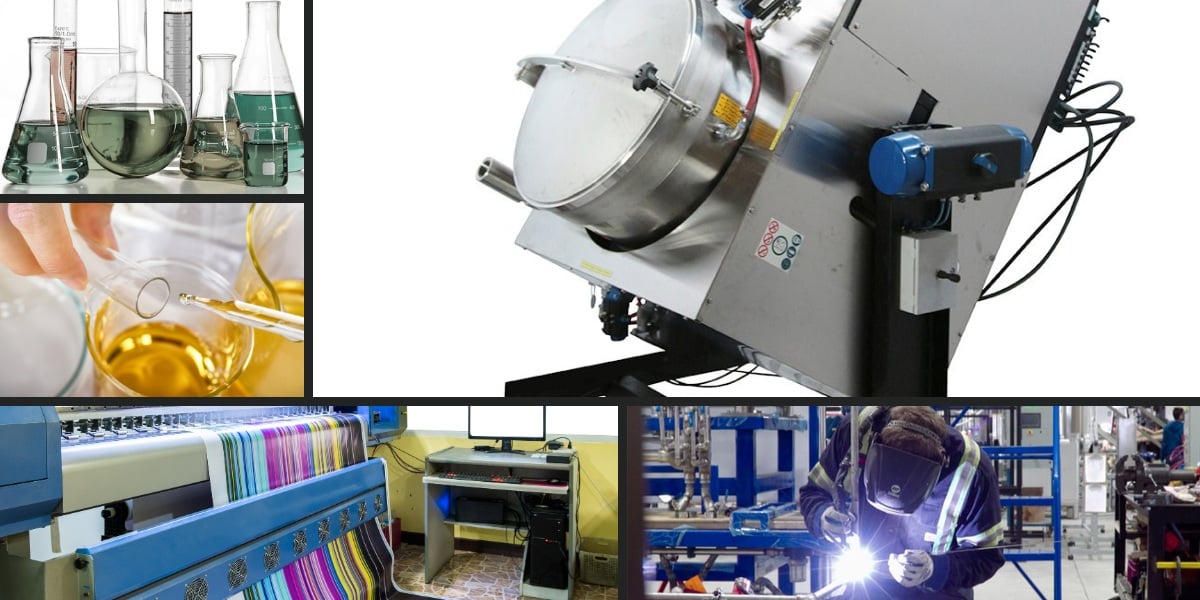 When managing solvent waste, many companies often find themselves in a repetitive cycle of storing waste until it's sufficient for external waste disposal services to collect. This not only monopolizes valuable space, but also empowers other organizations to profit from your waste.
In-house solvent recycling presents a viable solution, facilitating cost-effective, efficient, and eco-friendly waste management. This guide outlines the steps to successfully initiate in-house solvent recycling and save your business money.
Step 1: Identify Your Waste Quantity
The first step towards in-house solvent recycling is assessing the volume of waste you generate. Solvent recycling equipment is available in various sizes and capabilities. Some units are available off-the-shelf, while others can be tailor-made to align with your specific requirements.
It's crucial to determine your waste volume as it influences your recovery rates.
For instance, if you produce approximately eight gallons of waste daily, a batch series unit might be your best choice. This system allows you to accumulate your waste until you're ready to process it. On the other hand, if your operations generate substantial waste, a fully automated or continuous system is recommended. These systems facilitate ongoing recycling as waste is produced.
Step 2: Analyze Your Waste Stream
The next step entails having your waste stream analyzed. Lab tests provide vital data that informs your equipment selection, ensuring successful conversion of waste into high-quality, reusable solvents.
Certain waste streams might require more sophisticated methods like fractional distillation, a process that separates waste into different fractions, recycling several compounds using a single machine. This not only saves time but also reduces operational costs. At Maratek, we offer a complimentary, obligation-free lab analysis of your waste stream.
Step 3: Determine Essential Features
With a clear understanding of your waste stream's quantity and quality, it's now time to narrow down the features your recycling equipment should possess. Each feature offers a unique advantage, whether it's time-saving, cost-cutting, efficiency-boosting, or power-saving. Some commonly requested features include:
Oil Cooling: For reduced cooling time
Allen Bradley PLC

: Allows network integration

Internal Scraper

: Improves heat transfer

Fractionation

: Enables multiple solvent recovery and improves purity

Automated Filling

: Boosts operational efficiency

Separation

: Separates water from solvents
While these are the most frequently requested features, Maratek offers a variety of other features. Many of these are already integrated into our solvent recycling units. However, we can also design and manufacture equipment tailored to your specific waste stream.
Step 4: Request a Free Quote
Investing in new equipment can be daunting, so here at Maratek we offer a free, no-obligation quote to give you a clearer idea of potential costs and returns on investment. Most of our equipment often pays for itself in as little as 16 months.
If buying isn't suitable for your situation, we also provide equipment rentals and leasing options without any upfront charges or contractual commitments.
While it might be tempting to purchase low-cost equipment from overseas, investing in certified, award-winning manufacturers like Maratek can offer long-term advantages. We handle everything from design to fabrication to in-house support. As market leaders in waste recycling, we take pride in providing reliable, innovative, and cost-effective recycling solutions to customers across North America.
Trust us to create a safe and environmentally friendly solution for solvent recovery and recycling. To learn more about in-house solvent recycling and recovery, contact our sales team today.