Exploring the Growing Battery Industry, and How to Recycle NMP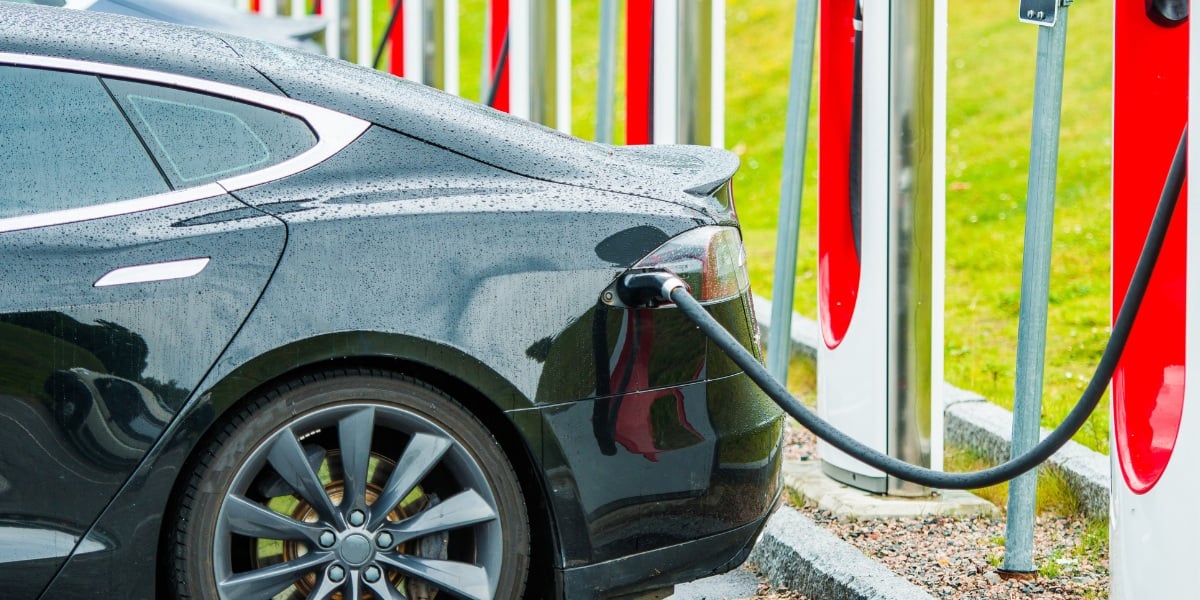 The mounting demand for electric vehicles (EVs) is a striking testament to society's escalating concern for our environment. With increasing awareness of the detrimental effects that come with fossil fuels, individuals are making the conscious choice to adopt greener alternatives.
This shift towards EVs has ignited a requirement for efficient and sustainable battery manufacturing facilities. In response, governments globally are implementing new policies to hasten the transition from fossil fuels.
To satiate the ballooning demand for batteries, major automakers and battery manufacturers are taking proactive measures. They are unveiling plans to erect battery plants in North America, where EV demand is notably high.
These facilities promise to stimulate job growth, bolster the economy, and contribute to carbon emission reduction by providing efficient, sustainable energy storage solutions.
The Rising Demand for Battery Production
The urgency for battery production facilities is palpable. Automakers and battery manufacturers are rising to the occasion to address this demand. Their collaborative efforts promise a greener, more sustainable future for us all.
In December 2021, the United States Office of Energy Efficiency and Renewable Energy published an article from the Vehicle Technologies Office (VTO). This piece detailed plans for constructing 13 new electric vehicle battery plants across the United States in the forthcoming five years.
The VTO confirmed eight of these facilities are joint ventures between automobile manufacturers and battery producers, primarily located in the southeastern and midwestern states.
Here is the list of facilities as of the time the article was published:
Ford plant in Tennessee, 2025
Ford and SK Innovation plant in Kentucky, 2025
Ford and SK Innovation plant in Kentucky, 2026
General Motors and LG Chem in Ohio, 2022
General Motors and LG Energy Solution plant in Tennessee, 2023
Two more General Motors and LG Energy Solution plants, TBD
SK Innovation plant in Georgia, 2022
SK Innovation plant in Georgia, 2023
Stellantis and LG Energy Solution, TBD, 2024
Stellantis and Samsung SDI, TBD, 2025
Toyota plant in North Carolina, 2025
Volkswagen plant in Tennessee, TBD
Since the VTO article's release, some of these announced plants have already been constructed and inaugurated. This indicates the battery manufacturing industry's expansion is in full swing. As reported by Camila Domonoske in an NPR article, in 2022, planned projects worth $73 billion were announced, tripling the previous year's record.
Meanwhile, Canada is also joining the race with plans to launch vehicle battery plants in Ontario. Prime Minister Justin Trudeau announced Ontario would construct a $1.5 billion battery plant following a deal with Umicore. The construction is set to commence in 2023 and conclude by 2025. Other media sources, such as David Olive from the Toronto Star, reported on further battery plant developments in Ontario, including a Volkswagen AG plant in St. Thomas, Ontario and a $4.1 billion USD joint venture battery plant between Stellantis and LG Energy Solutions LTD in Windsor, Ontario.
Other industry leaders, including General Motors and Honda, have also expressed potential interest in opening battery and EV manufacturing plants in Ontario.
Recycling NMP
The burgeoning manufacturing capacity of EV batteries is creating a corresponding surge in demand for raw materials, including chemicals like N-Methyl-2-pyrrolidone (NMP) and other solvents.
NMP is a versatile solvent with a wide range of industrial applications, including pharmaceuticals, petrochemicals, and microelectronics. Crucially, it also plays a significant role in manufacturing a type of cathode used in lithium-ion batteries.
NMP offers several advantages: a high flash point, excellent solubility, and low volatility.
It can also be recycled, which can significantly reduce the cost of replenishing the supply. This recycling is done through a multi-stage distillation process that can recover up to 95% of the used solvent.
However, it's worth noting that the recycling process can be complicated due to certain factors. One of these is that NMP needs to be distilled at controlled temperatures because it becomes flammable at higher temperatures, posing an explosion risk.
Despite these challenges, Maratek is fully equipped to handle these difficulties. We offer NMP recycling solutions that simplify the recovery process of NMP. Maratek's R&D efforts have developed a unique proprietary process where NMP recovery is maximized, while significantly minimizing operational costs, and greatly reducing safety risks.
To learn more about our innovative NMP recycling solutions, reach out to Maratek today. Together, we can contribute to a more sustainable future in the burgeoning battery industry.