What is the Purity of Recycled Solvents?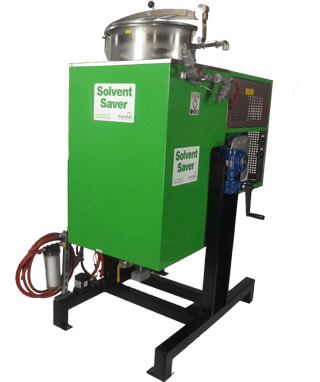 When we talk with clients who are learning about the viability of recycling solvent waste, clients often wonder what the purity of the final product will be. Especially with pharmaceutical clients, where a virgin solvent is required each and every time. Through using the correct recycling equipment, which is designed for your waste stream using lab tests and analysis, you can in-fact have a recycled solvent which is over 98% pure, which is equal quality to a virgin product.
The purity of your recycled solvent mainly depends on the type of equipment used, as some companies will only require a less pure solvent, they can get a more generic off-the-shelf solution which will still give a pure finished product, but possibly not if you have strict tolerances and requirements. In that case, a built-to-order piece of equipment would be ideal.
In a built-to-order scenario, you work with our team throughout the process. We initially provide you with a analysis of your waste stream with the final product details, and show you the different equipment options which will give you the desired purities. With these recyclers, fractional distillation is also possible which will provide you with the ability to recycle many different types of solvents from a single input of waste. Our in-house engineers Our team will determine the appropriate method of separation – including all of the features that will make recycling automatic, user friendly, and highly efficient. Our engineers use the latest in precise software such as Solidworks and Hysis to guarantee the best results. before working with our team of in-house fabricators to manufacture and assemble the equipment. By keeping every step of the process within our walls, it ensures quality throughout, allows us to guarantee the final purity of solvents and have lower costs than other companies.
If you're in an industry that uses only virgin solvents, your costs can absolutely be reduced with Maratek solvent recyclers. We guarantee our purity results with built-to-order equipment, we also guarantee that you will save money. Our equipment generally pays for itself within the first 18 months of use.
Here's a fractional distillation we recently many for a large pharmaceutical client in California.
We provide no-obligation free quotes and initial waste stream analysis to show you the benefits of using a Maratek solvent recycler. We also, in certain cases, will offer a rent-to-own or lease program, which guarantees you will save money without any money down or contracts.
You'll be in good hands at Maratek - As market leaders in waste recycling for the last 20 years, we take pride in providing our customers throughout North America with reliable, innovative, and cost saving recycling solutions. Contact us today and we'll help you to establish a safe, reliable, and environmentally friendly solution for solvent or wastewater recovery and recycling.