3 Best Practices That Will Help Your Business Manage its Solvent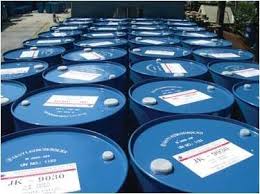 Is solvent waste hurting your company's bottom line? By implementing a management plan that cuts costs and improves efficiencies, your business can change that.
To give you an insight into how, Maratek Environmental has created a list of three best practices that will help you to create a solvent management plan, saving your business time and money - all while giving you more opportunities to increase profit.
1 - Train your staff
To create a solvent management plan that is successful, you need the backing from everyone in your business. That means all of your employees - from those on the front line to your management team - should know the importance of solvents and how they directly affect your company's bottom line.
Staff members responsible for solvents are even more important, and it's essential they are trained in solvent management strategies. These employees should be trained in:
How to use solvent-related equipment.
How to handle, store, use and clean up solvent, solvent-based materials and solvent wastes.
Health and safety protocols.
Solvent waste management.
Employees who are trained properly will be able to improve cost savings for your business, understand the environmental impact of solvents, improve health and safety measures in the workplace and, most importantly, improve the profitability of your company.
2 - Create a solvent management plan
To manage your solvents successfully, it's critical that your business implements an effective management plan. The first step will be to appoint someone to be responsible for the management of your solvent, including how your business can reduce and manage solvent waste.
Other things to consider in your solvent management plan should include:
Make an inventory of solvent stocks and review your purchasing processes.
Consider ways of reducing solvent use and waste.
Consider using alternatives to solvents.
Prepare and implement an action plan to reduce solvent use, with objectives and measurable targets.
Report on your solvent savings regularly.
Once this program has been implemented, you should then set up a way to analyze and evaluate your solvent management plan regularly. This will ensure that your plan works effectively, and that you are constantly meeting, and improving, your goals.
3 - Use solvents efficiently to save money
Now that your staff are trained and you have a program in place, the next best practice should come naturally to your company - ensuring that you only buy the quantity of solvents you need and then using them efficiently so that you save money.
One of the best ways to ensure the most efficient use of your solvents is to recycle them in house. By using a solvent recycling unit, such as the equipment manufactured by Maratek Environmental, you can lower your solvent costs by up to 95 per cent.
Through the purchase of solvent waste recycling equipment your company will be set up for long-term savings, but you can also save money immediately by renting solvent waste recycling equipment.
Is your company looking to save money and improve the efficiencies of your solvent waste management? Contact Maratek today to learn more about how we can help you.