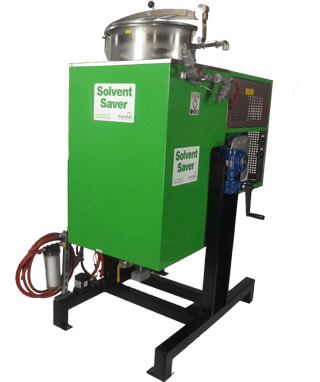 Maratek Environmental is a world leader in solvent recycling and solvent recovery equipment manufacturing. Our award-winning equipment is used by thousands of companies world-wide due to its unique and customizable features.

No matter what solvent you use, we can provide standard or custom solutions that will meet your exact requirements.

The choice of unit will be dependent on a number of criteria.
We offer free consultations and free analysis of your liquid waste streams to help your determine the best unit for your needs.
Our solvent recycling equipment will help you stay competitive by keeping solvent waste costs low while supporting you company's environmentally friendly initiatives.
Our Equipment is the safest, smartest, best supported and best serviced.
---
Maratek Can Lower Your Solvent Costs By Up To 95% By Recycling Your Used Solvent!
Are you paying for the disposal of used solvents? Save money by using our solvent recycling equipment.
Our customers recover their costs after 12-18 months!
Contact us and we will calculate the cost of your solvent disposal vs. solvent recovery and recycling.
The Solvent Saver Family Of Products


Are you looking to reduce the cost of purchasing virgin solvents? Using solvent recycling equipment can add fresh recycled solvents back into your solvent processes - saving you money!
See the Different Types of Solvent We Can Recycle For Reuse!