Cleaning equipment goes hand-in-hand with recycling systems. Maratek designs a variety of cleaning systems that can operate as standalone units or in tandem with a recycling unit. We can also design and manufacture custom cleaning solutions for specific applications.
Parts Cleaning Solutions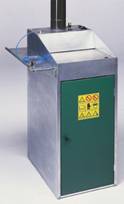 Our parts cleaning solutions are ideal for cleaning spray guns, tools or small parts.
Our solutions can also integrate with a solvent distillation system so that the operator works with clean solvent all the time.
Imagine providing your technicians with a parts washer that washes with pure solvent every shift, every day.
GW-173 Model
Flex-O-Wash II
Combo 3-II and Combo 6-II
Shop Towel Cleaning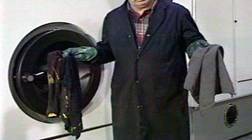 The Maratek STOR cleaning system simultaneously cleans dirty rags while recycling used solvent.
The system works by using the production process' own solvent to clean shop towels for reuse while recycling excess solvent.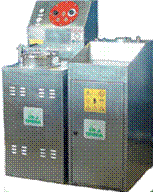 This eliminates the need for an outside laundry service and significantly reduces the purchase of new solvent, saving both time and money.
Cleaning Contaminated Solid Waste
Maratek designs and manufactures systems to handle certain solid waste problems such as sludge solidification, contaminated can compacting, drum cleaning and more.