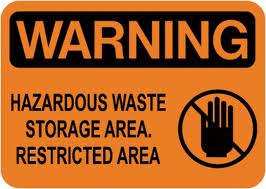 We're often asked what type of Hazardous waste materials do we handle and pick up from our Toronto Area and Ontario clients?
Even though we have Ontario Ministry of the Environment issued certificates of approval to transport, handle, receive and process various types of hazardous waste we still need to be clear about what hazardous waste we can pick up in waste disposal drums.
Learn more by viewing our list of hazardous waste materials we can pick-up across Ontario.
So what is hazardous waste?
Let's start with a definition - "Hazardous waste is waste that poses substantial, or potential threats to public health or the environment."
Hazardous waste and hazardous recyclable materials typically exhibit hazardous characteristics that are known, or tested to exhibit one or more of the following four hazardous traits:
ignitability (i.e., flammable)
reactivity
corrosivity
toxicity