Maratek Environmental Exhibits at Graph Expo 14
Maratek Environmental recently joined more than 500 top professionals in the graphic communications industry at Graph Expo 14 in Chicago.
Our exhibit showcased our award-winning Solvent Saver distillation system that recycles used blanket/roller solvent wash from the printing industry to make the solvent reusable.
We also featured our cost-saving rental systems available for printing solvent equipment as well as our full line of chemical wastewater recycling equipment.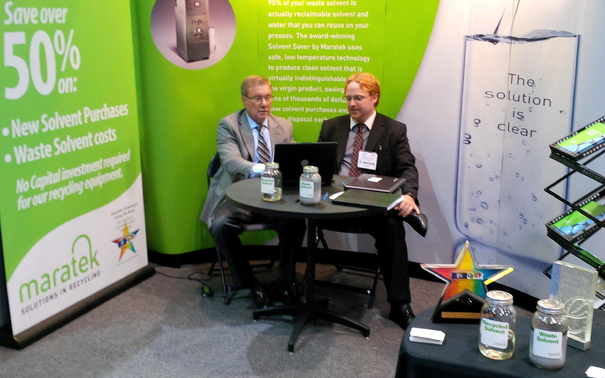 As an exhibitor, we were able to introduce and demonstrate our technology while also learning about market trends and emerging opportunities. It was a great opportunity for Maratek Environmental and we are already looking forward to Graph Expo 15.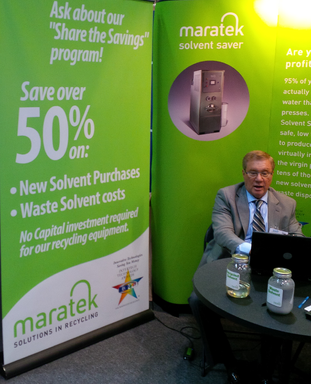 What is Graph Expo?

Graph Expo is one of the largest and most comprehensive exhibitions and conferences in the North American graphic communications industry. This year's Graph Expo was themed "Integrate," and included an expansive show floor, networking opportunities, educational seminars and live demonstrations.

The innovative trade show took place in the largest print market in the world, with goals to rejuvenate, energize, and find trending business solutions and new profit opportunities.

Approximately 550 top professionals from every segment of the graphic communications industry exhibited from September 28 – October 1.

In addition to this extensive showroom, Graph Expo presented more than 50 seminar sessions in categories including business, design, commercial printing and marketing.