Maratek Announces New Cannabis Extraction Products - Solventless Cold Water Extraction and a Falling Film Evaporator Unit - at MJBizCon 2021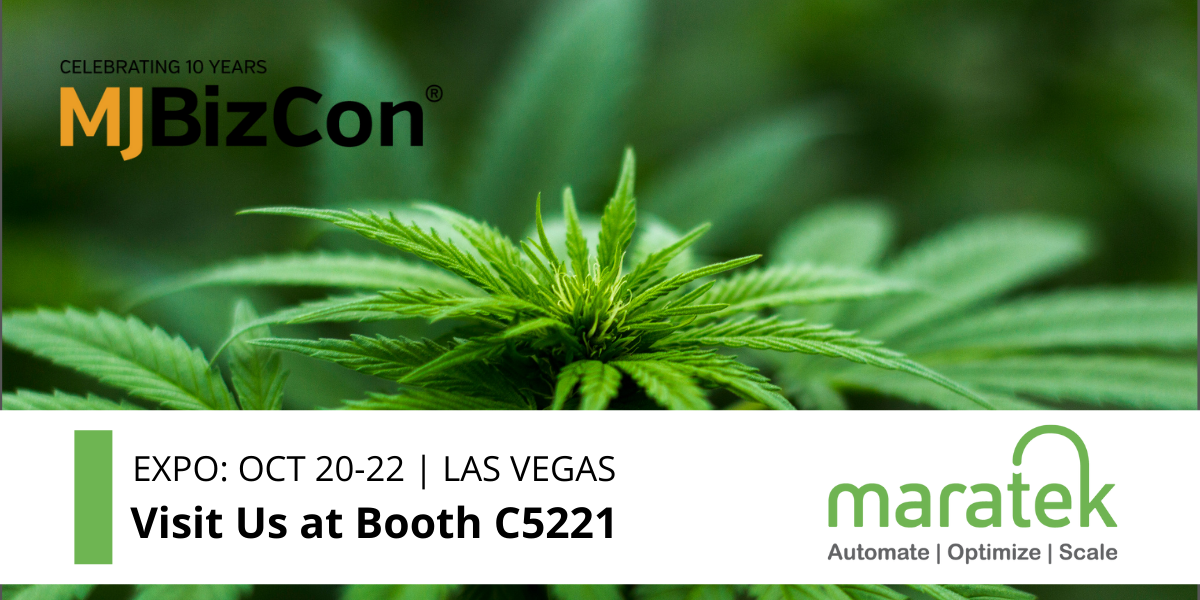 For Immediate Release: [Las Vegas, Nevada, US - October 20, 2021] - Maratek (www.maratek.com) - a market-leading specialist in solvent recycling, and cannabis/hemp extraction equipment - has announced a new line up of Solventless Cold Water Extraction products, and a next-generation Falling Film Evaporator unit, giving companies a more effective way to extract cannabis and hemp oil.
The new lineup of products, which have been launched at the MJBizCon 2021 exhibition where Maratek is exhibiting at booth C5221, give organizations in the cannabis and hemp industry the opportunity to improve the quality of their product, increase extraction yields and build efficient and scalable processes.
Maratek's new lineup of products is made up of three professionally engineered technologies, including The Trident – Batch Cold Water Extraction Equipment, The Poseidon – ContinuousCold Water Refining Equipment, and The Helios – The Most Energy Efficient Recovery Solution in the Cannabis/Hemp Industry. At the show, Maratek will also be featuring some of their upcoming technologies, including the new MIPillate(TM) Technology (a distillate replacement) including fat removal and heavy metal remediation being developed together with Ligar, and the new high purity Gold Standard Full Spectrum oil production system.
"We are excited to be showcasing multiple new technologies at MJBizCon this year," said Kyle Georges, Vice President of Maratek. "Being around since 1967, Maratek's engineering and manufacturing has focused on 3 key pillars - automation, efficiency optimization, and scaling. We are excited to be continuing this focus as we continue our growth as a global market leader in the cannabis and hemp industries and helping our clients maximize their margins.."
The Helios
The Helios is the "NEXT GENERATION EVOLUTION" of the traditional falling film evaporator unit commonly used in cannabis & hemp extraction.
When recovering solvents, you heat and cool at the same time. The Helios includes Maratek's new patent-pending heat pump technology which utilizes the heating and cooling produced to perform the evaporation and condensing processes, rather than letting the energy go to waste (as per conventional FFE systems on the market today). This net result is a potential 65% or more in energy savings in addition to removing the need for a separate chiller or additional heaters.
The Helios includes a fully automatic PLC system, with the choice of Siemens or Allen-Bradley. The system offers complete data logging, and remote access with both Wi-Fi and ethernet connectivity, allowing the PLC to be secured, controlled, and viewed remotely anywhere in the world. This remote access also allows Maratek to remotely provide quick response service and support.
Sizes for the Helios start at 60 gallons per hour, scaling up to hundreds of gallons per hour. In addition, the Helios has been designed to be flexible and compatible with multiple solvents such as ethanol, isopropyl, pentane, hexane, heptane, etc.
"As a technology and industry leader originating from the solvent recovery space, Maratek has seen an efficiency void in the industry. As a solution, we have redesigned the conventional recovery technology to make sure this process can be done as energy efficient as possible to reduce operational costs and maximize margins; saving our clients approximately $60,000 per year for our 60 gallons per hour Helios," said Colin Darcel, President of Maratek. "It is the ultimate solution as you are using one heat pump to both evaporate and condense your solvent, with a low oil temperature that still provides the same throughput."
The Trident
The Trident Cold Water Extraction unit is an innovative solventless cold water extraction technology, providing organizations with an extraction method that requires no solvents while still producing high-quality hash and oil products. Maratek designed this system in conjunction with HashCo, a publicly-traded Canadian company specializing in Hash.
In traditional water extraction systems, it is common practice to use internal mixing or agitation which can damage the biomass and trichomes, increasing impurities and lowering the quality of the end product. With the Trident's revolutionary external agitation design, these issues are avoided, thereby making the Trident Cold Water Extraction System is the ideal trichome separation solution for premium quality hash and oil products. The Trident comes complete with a full PLC and easy to use HMI for automation controls and data logging, as well as being completely closed loop with filtration and water chilling.
The Trident comes GMP ready, with EU GMP, 3A, and pharma grade designs available.
"Water extraction is a quickly growing sector with immense potential." said Kyle Georges, Vice President, Sales & Business Development at Maratek. "With our history in custom engineering design & fabrication, we worked together with HashCo, a Canadian publicly traded group that specializes in Hash, to develop the ultimate Water Hash system. Our newly developed Trident Series provides a closed-loop solution that is focused on solutions to long-standing challenges in water extraction(such as trichome damage) and ease of use, giving operators the ability to consistently produce premium quality hash and oil through a solvent process."
The Poseidon
Lastly in Maratek's new product line is The Poseidon, Maratek's new fully automatic and continuous biomass reduction solution to optimize extraction operation and efficiency. Instead of using expensive liquid nitrogen, the innovatively engineered Poseidon solution uses water to reduce biomass volumes by 80%
By concentrating the trichomes of the biomass utilizing water, The Poseidon will allow large scale extractors to significantly reduce the amount of biomass to be put through their systems, thereby allowing for immense savings in operational costs that go right to the bottom line! It is also a way to easily and efficiently increase the overall production capacity of an existing extraction line.
- END -
About Maratek
Maratek is an industry leader in engineering solvent recycling, and cannabis / hemp extraction equipment, offering a range of consulting and engineering services. Maratek's engineers work with organizations to plan their layouts, designs and plant engineering.
An award-winning, industry leader – Maratek has proudly served industrial manufacturers globally for more than 50 years. With the solvent equipment knowledge used in the industrial manufacturing industry, Maratek provides expert solutions for the cannabis and hemp industry.