Exploring the Landscape of Cannabis Legalization in the European Union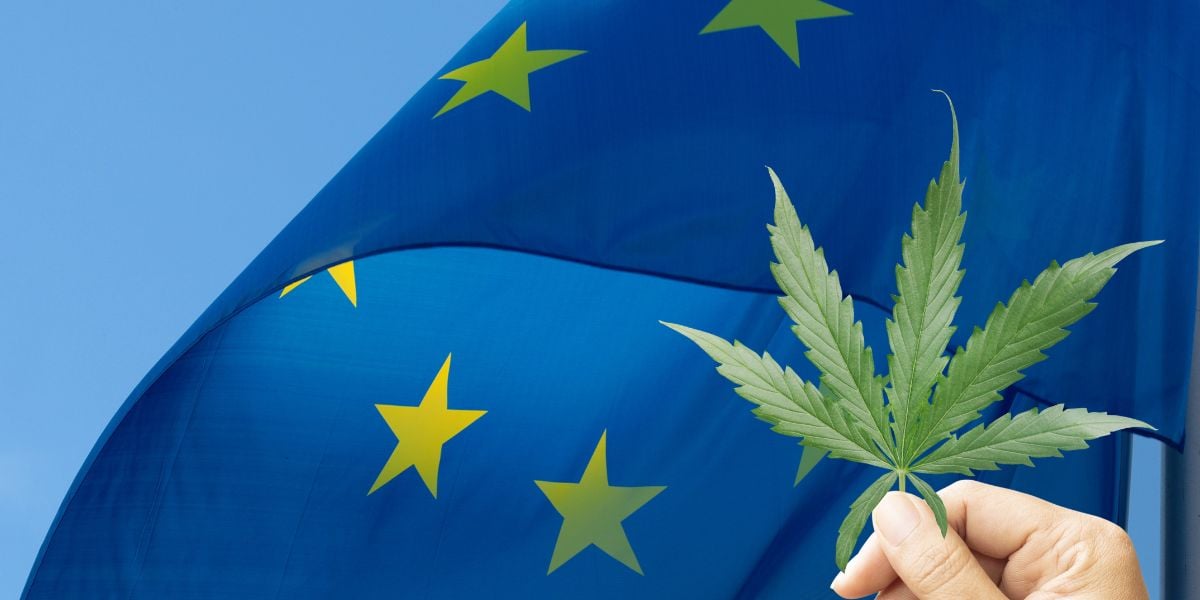 The global momentum towards the legalization of cannabis is palpable, with countries like Canada pioneering the federal legalization of cannabis use and possession. Even in the United States, an increasing number of states are moving towards legalization, although it still remains federally illegal.
This evolving discourse has found its way to the European Union (EU), where attitudes and legislation regarding cannabis use and cultivation are in flux.
This blog will cover the legislative status of cannabis in the EU, the difference between medical and recreational cannabis, possession vs cultivation, and explore new emerging markets.
Legislative Landscape
Cannabis legislation varies significantly across the EU, contingent on each government's stance. Some countries, like Bulgaria, maintain a strict prohibition on all forms of cannabis, while others, such as Malta, have legalized its use and possession.
Meanwhile, a number of countries, including Croatia, occupy a middle ground with the decriminalization of cannabis. Decriminalization, however, doesn't always mean unrestricted use. Some nations impose specific conditions to evade criminal charges. For instance, in the Czech Republic, possession is decriminalized only for quantities up to 10 grams, and cultivation is permitted for up to five plants.
In some EU countries cannabis is still illegal but the attitude towards it is permissive, for example it is illegal in Finland, but there is leniency in enforcement.
Medical vs Recreational Cannabis
A distinction is drawn between medical and recreational cannabis use. Cannabis use without medical authorization is deemed recreational. Medical use is sanctioned through physician approval and a corresponding license or permit.
In countries like Austria, medical use is restricted to official pharmaceuticals derived from cannabis, while others, like Hungary and Slovakia, limit medical use to cannabidiol (CBD) only.
Possession vs Cultivation
Even within countries that have decriminalized cannabis, regulations regarding possession and cultivation may differ. Possession refers to having cannabis on your person, while cultivation pertains to growing cannabis plants. Possession limits are typically denoted in grams or ounces, whereas cultivation restrictions are defined by the number of plants allowed on a citizen's property.
Emerging Markets
Recent developments have seen several countries in the EU leaning towards more liberal cannabis regulations. A 2021 BBC report highlighted Malta's groundbreaking move to legalize cannabis for both personal use and cultivation, making it one of the EU's pioneering nations in this regard. It is now permitted to possess up to seven grams and grow a maximum of four plants on your property. It remains illegal to smoke cannabis in the presence of children or in public spaces.
A 2022 Reuters article detailed Germany's plan to legalize cannabis, anticipating legislation to regulate adult cannabis consumption and distribution. This proposal suggests legalizing possession up to 20-30 grams for personal use and predicts legalization could bring significant tax revenues, economic savings, and job creation.
The Guardian also reported Luxembourg's progress towards legalizing cannabis use and cultivation in 2021. The proposed laws would allow adults to grow up to four plants on their property, and consumption and transportation of quantities up to three grams would be considered a misdemeanor rather than a criminal offence.
In the Netherlands, cannabis is technically not legalized, but instead decriminalized with a tolerance policy. In Europe the Netherlands is associated with having a very relaxed attitude towards cannabis. It can be sold in licensed coffee shops within the country.
Several EU countries, including Austria, Belgium, Croatia, the Czech Republic, Estonia, Italy, Luxembourg, the Netherlands, Portugal, and Spain, have decriminalized cannabis, and it's conceivable that they may push towards full legalization in the future.
As attitudes shift and more EU countries consider legalization, opportunities for business expansion into the European market are rife. Getting an early foothold can help establish your presence and build your customer base ahead of competitors.
If you're considering setting up production in the EU, Maratek provides a wide array of cannabis extraction equipment designed to deliver high-quality products and cost savings. We also offer fully automated, GMP-compliant turnkey cannabis facilities to meet the growing demand for industrial operations.
Interested in learning more? Contact the Maratek team of experts today.